Internet outraged by 'dad-proof' baby outfit: 'out of touch'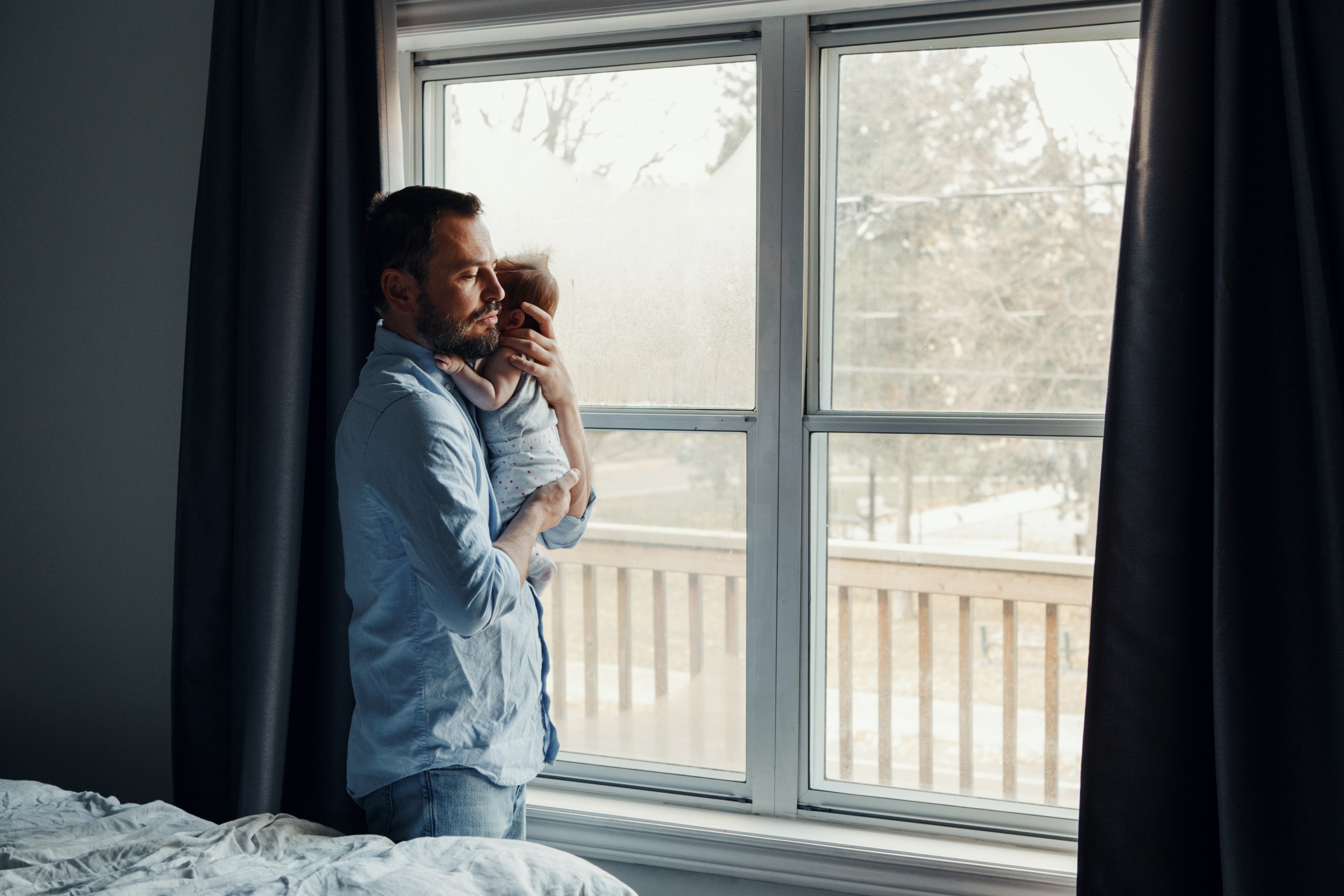 Baby shower gifts are an exciting part of expecting a new arrival. From toys, clothes, and parenting gadgets, you can expect to receive many things you and your little one need.
But the gift an expectant parent received at their baby shower has sparked outrage online.
In a viral Reddit post with over 36,000 upvotes, user mwahaha321 shared a photo of a baby vest with the caption, "This 'gift' my husband got at our baby shower."
The yellow baby romper is complete with arrows pointing to the head, arms and snap button closures at the bottom. With a central print that reads: "Dad Proof Shirt".
The instruction-laden clothing outraged netizens, with one commenter writing, "The 'husbands are idiots' trope is rude," while another user said, "Why can't he just say 'shirt fool proof"? joke, but without implying that dads are less parents than moms."
While much has been said about the gender pay gap, the gender parenting gap is also a serious consideration in the lives of many women.
A study shared by the Pew Research Center indicates that when it comes to child care, mothers spend an average of 1.4 hours a day on activities to care for their children, compared to one hour a day for fathers. .
But a recent study by the Harvard Graduate School of Education's Making Care Common project found that since the COVID-19 pandemic, fathers in the United States reported being closer to their children.
A survey of 1,297 parents, including 534 fathers, asked fathers how they felt closer to their children. Some 57% said they valued their children more than before the pandemic, and 51% said they were doing more activities with their children.
Reddit users shared how they thought moms and dads were seen and treated differently in the comments. One user wrote: "I tell my wife the comments I hear from her friends, 'Oh he's such a handy dad' or 'OMG he changes diapers too?' It's more a reflection on their husbands than on me."
Another commenter said: "Fathers are really treated differently for some reason. They're my kids too, spending time with them isn't some weird miracle or doing my wife a favor."
The topic of equal parenting was central to the 2018 book Dad doesn't baby-sit: towards equal parentingby David Freed and James Millar.
In the book, the authors discuss the idea of ​​men being secondary caregivers: "Dad is expected to 'do mom a favor' by caring for his own child because he can't be the fully responsible parent. This remarkably stubborn perception raises all sorts of barriers for both parents to freely choose how to organize their parenting lives."
Another commenter on the viral post wrote, "I find this not only hurtful, but seriously out of touch," and another user said, "As a stay-at-home dad, this just makes me sad."
Later in the comments, the poster was asked how her husband felt about the gift.
The reply read: "He was offended simply because this side of the family gave me a similar gift at our wedding shower – a black apron that said in embroidery 'when I said 'yes' I don't wasn't talking about the dishes!" We "I never understood their humor honestly."
Newsweek contacted mwahaha321 for comment.