New Volant seeks to meet the needs of foster and adoptive families | Local News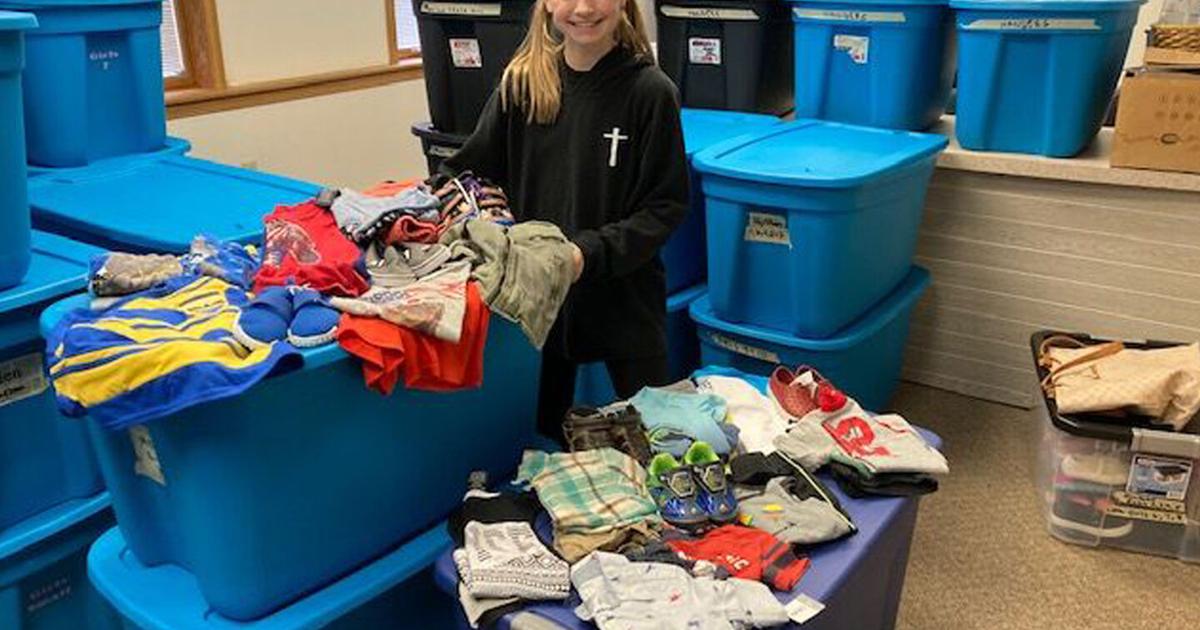 Lawrence County foster parents have a new resource for help.
Home Base Ministries, Inc., a 501(c)(3) nonprofit organization, is located in the Haven of Hope building on the property of Flying United Methodist Church.
"We are not a foster care agency per se, but our mission is to serve the needs of Lawrence County foster and adoptive families and their children," said Lisa Jeckavitch, member of the church and chair of the board.
Home Base, which is originally from Kittanning and moved to Volant in January, is trying to put together a database of local foster and adoptive families and is asking people to contact them to be placed on their mailing list.
One program run by the agency is Amelia's Closet, named for her family's first foster child, which collects new and lightly worn clothes, coats and shoes, from newborn to extra-large adult sizes, and donates them. to foster families for the children they serve. .
"Often a child is dropped off by the placement agency in a foster home with only the clothes on the child's back," Jeckavitch said. "We allow families up to seven to ten outfits per child to ease the child's transition. This helps the child and eases the burden on the foster family.
One success story, Jeckavitch said, was when a girl thought to have autism was taken out, but later given new clothes.
"We gave her new clothes and she blossomed," she said. "Even her teachers who knew her before we got her were amazed when she became the talkative, social butterfly in her class."
Home Base Ministries also provides respite care to foster families. The firm offers one respite evening per quarter from 5:30 p.m. to 8:30 p.m., which allows the host family a free evening to relax or attend to other business. Recently, the agency takes care of and offers a meal and entertainment to 11 adoptive children, thus freeing their adoptive parents for an evening.
Currently, the agency has no paid staff and operates with Jeckavitch, his two daughters Maya, 14, and Aliyah, 12, Jeckavitch's sister Amanda Koi, and friends. Koi is the vice chairman of the board. The church also has an auxiliary called "God's Squad", made up of teenage girls who help with Amelia's Closet and other projects.
The agency recently completed a project where the girls put together 175 Easter baskets that were given to foster and adopted children, Jeckavitch said, while a foster meal project brought together volunteers, prepared and delivered. an evening meal to host families to give host parents a night without cooking.
Jeckavitch, a case analyst for General Dynamics, and her husband of 16 years, Michael, a teacher in the Wilmington Area School District, have been foster parents for three years with Bethany Christian Services in Wexford.
"We were certified in August 2018 and we mainly adopt young children," Jeckavitch said. "My first was Amelia, who I love very much, but since then I've raised seven others."
"My daughters and I especially love young babies," Jeckavitch said. She told a heartbreaking story about a three-day-old baby she and her husband received who suffered from withdrawal after being born a drug addict.
"We are a team united by the love of God and focused on sharing that love with foster and adoptive families."
Jeckavitch shared how her passion was sparked by her father, Dan Reiver, who bonded with George Junior Republic youth in Grove City when she was a child.
"My dad was famous for taking the boys out and including them in our family outings when I was growing up," she said. "I felt like the Lord had been preparing me for this ministry since I was young. I want to help children who have no help.
Her long-term goals for the agency, she said, are to further assist the reunification process as children are reunited with their biological families.
Those wishing to get involved as a volunteer, donate, or as a foster or adoptive family in need of services should contact Jeckavitch at www.homebase-ministries.org, email [email protected] .com or by calling (724) 761-5395.