The government is making inroads in the fight against poverty, but what is left in its toolbox?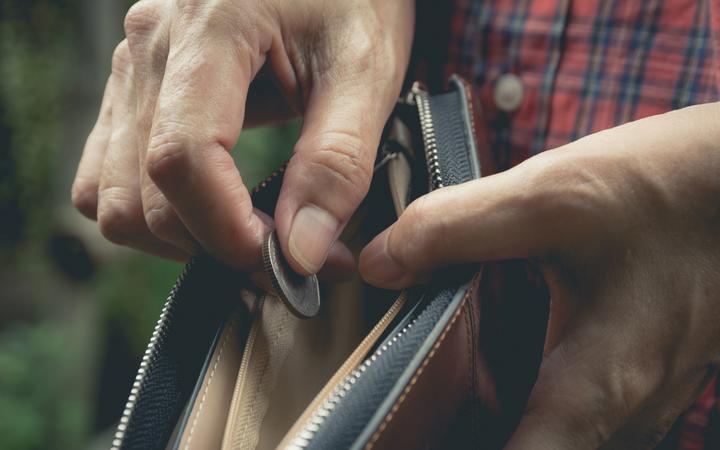 Opinion – The stratospheric rise in poverty and inequality during the Covid-19 pandemic is visible everywhere – except in the statistics.
It has become a kind of accepted wisdom that over the past two years, the economic damage caused by the coronavirus, combined with an inadequate government response, must have greatly widened the disparities.
But a few weeks ago Statistics New Zealand released data showing that child poverty fell on two of three key measures between July 2020 and June 2021, as well as the year before, i.e. during the early stages of the pandemic. The number of children in families unable to afford necessities such as appropriate clothing and heating fell by 6,000.
This data was followed by another release showing that income inequality had declined in the 12 months to June 2021 and in the previous three years. Finally, last week, new data on wealth inequality showed no overall change between 2018 and 2021. The share of assets held by the top 1% even fell slightly, from 20.1% to 20%.
How can it be, some might ask, if food bank use is skyrocketing while supermarket owners are raking in record profits?
The answer is that economic inequality, which is essentially a question of whether income and wealth are distributed fairly across the population, has many facets.
Food bank use is a stain on our society and a sign of the despair some families feel. It is also part of a larger story that encompasses hundreds of thousands of families below or around the poverty line.
Many of these families have been helped by government benefit increases, which have increased support for job seekers by $90 a week, not to mention more generous payments from Working for Families, the school food program and other poverty reduction policies.
Covid-19 wage subsidies, and the resulting prevention of mass unemployment, have been a boon for middle- and low-income households. Overall, minimum wage increases and pay equity settlements have also helped. These are real income increases that make it easier for families to buy food and clothes, heat their homes, and give their children a healthy start in life.
On the wealthier side, the government's 39% tax rate on incomes over $180,000 brings in at least $600 million a year and smoothes out high wage excesses. The removal of certain tax privileges for landlords – who tend to be among the wealthiest – will continue this trend.
In short, commentators who grab only one or two readily available numbers, and claim on that basis that inequality is skyrocketing, are likely to be mistaken.
That doesn't mean all is well though. Poverty rates remain stubbornly high for Maori, people with disabilities and others.
Even though more than 20,000 children have been raised above the poverty line since 2018, another 150,000 are still below, according to one measure. To have more than a fifth of all assets owned by just 40,000 New Zealanders is an extraordinary concentration of wealth in a supposedly egalitarian country, and leaves very little for everyone to do.
Progress is also slowing down. In the early years of the Labor-led government, the $1 billion a year Families Scheme, which increased benefits and tax credits, made big inroads into poverty figures . Since then, reductions have slowed. They may even, in the past nine months, have backtracked as Auckland's lockdown and rising cost of living hit household budgets.
Families package every few years?
The Prime Minister's officials have told her that if she is to achieve her ambitious target of halving child poverty in a decade, she needs another package for families every few years. Most experts believe billions of dollars more need to be added to core spending – something the government apparently has little appetite for and would be hard pressed to do anyway as it refuses to raise revenue taxes required.
High wealth inequality figures also hide some worrying trends. The share of the top 1% has not been affected by runaway house price inflation, because housing is not, relatively speaking, very important to people who own businesses, stocks and shares. other equally valuable financial investments.
What inflation has done is lift the (apparent) wealth of the next group, the property-owning middle classes – and thus widen the already alarming gap between them and the propertyless families immediately below. This is of course partly due to the government's 'easy money' policy of making borrowing incredibly cheap during the pandemic.
If the construction boom continues and the predicted price cuts finally materialize, the housing gulf could slowly close. But other forces, in particular the cost of living crisis, will only widen the disparities.
If this government wants to be remembered as having resolutely fought against poverty, it cannot rely on its first victories, but rather must take even greater measures. So the question he faces is simply this: what do you have left in the toolbox?
* Max Rashbrooke is the current JD Stout Scholar at Victoria University of Wellington and is a journalist and author specializing in economic inequality and democratic renewal